🕑 Mon - Fri 8:00 AM - 5:00 PM
We are a Family Owned and Operated Plumbing Company Ready to Serve You!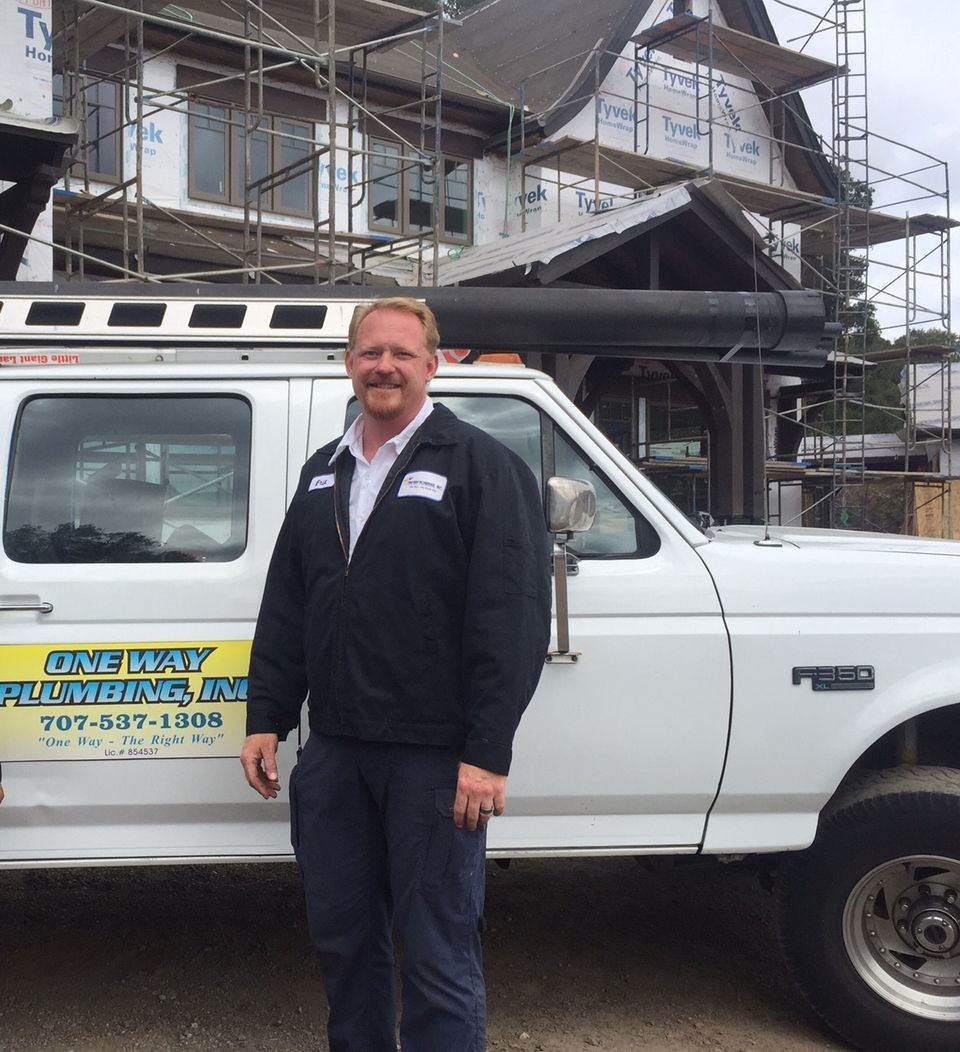 Erik Birkenes, The owner and senior technician of One Way Plumbing, spent 8 years at the start of his career as a baker – most of that at a high-volume bakery, but the last 2 years at a custom bakery making everything from scratch. After that, he spent about 6 years in warehouse and production management in the high-tech sector. For the last 15 years, he has been working as a plumber in Sonoma County. One of the things he takes pride in is that he well versed in both construction and service plumbing. This is very important because the two mutually inform each other. As a service plumber, he deals with problems that inexperienced plumbers had created during construction. In turn, that experience informs how he does his work in new construction plumbing. He is also then better able to operate as a service plumber that knows how plumbing has been installed initially.
Erik is an artist in everything he does. In his hobbies, this comes out in woodcarving and various types of sculpting and drawing. He also brings his artistic eye to his work, making sure that plumbing jobs are both done excellently and are aesthetically pleasing in their finished state.
Erik has been married for 24 years and is very proud of his 4 children. He and his wife homeschooled their children and are very proud of who they are as unique individuals that are working to change the world. Family is an important value for Erik, and so far he has brought in his two oldest children, Joseph and Erika, to work for One Way Plumbing with him.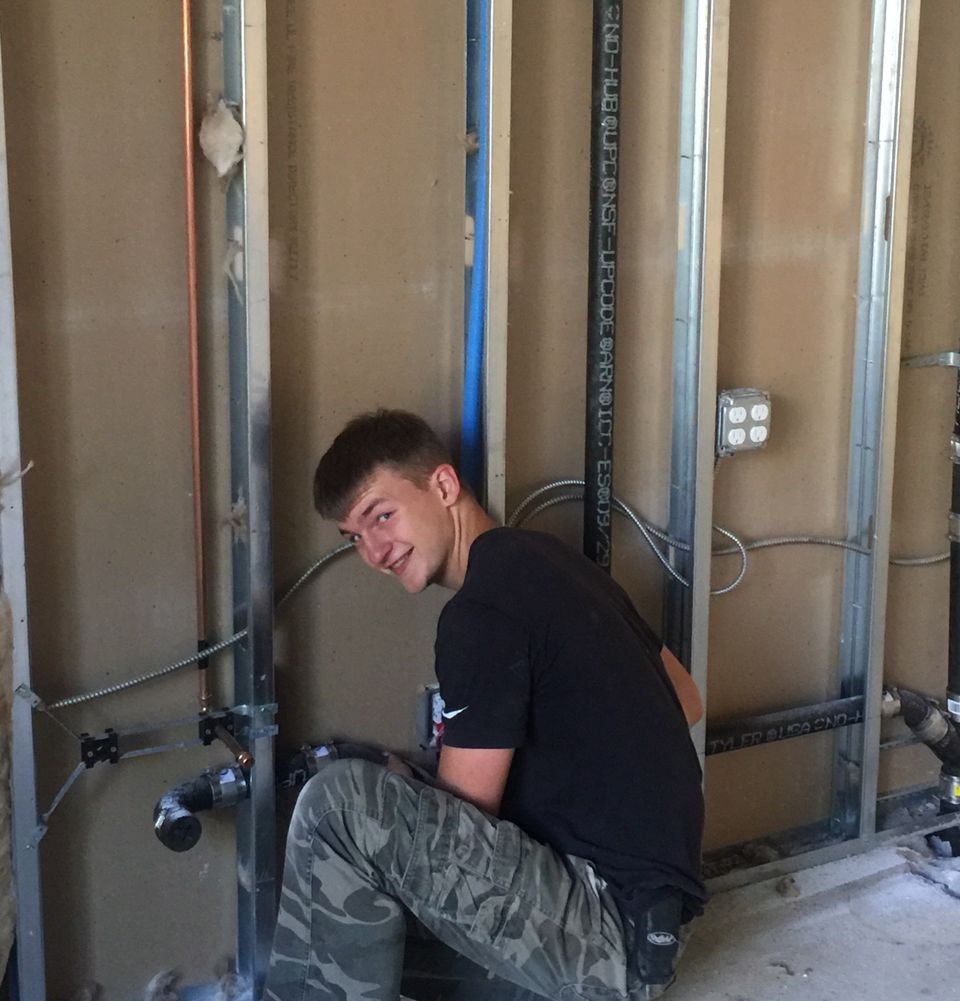 Joseph Birkenes is Erik's oldest son. He was born with an amazing sense of mechanical abilities. At 2 years old, he was already assisting the dryer repair man, and at 6 years old he helped Erik remodel a 100 year old house. In that project, he even helped assemble parts in a small, remote section under the house while being given verbal directions. After graduating from high school, he traveled overseas to serve with a nondenominational missions organization for roughly 8 months. He has worked at an outdoors adventure and white water river rafting camp for the last 4 summers, gaining both experience and responsibility as a trained river guide and a wilderness first responder.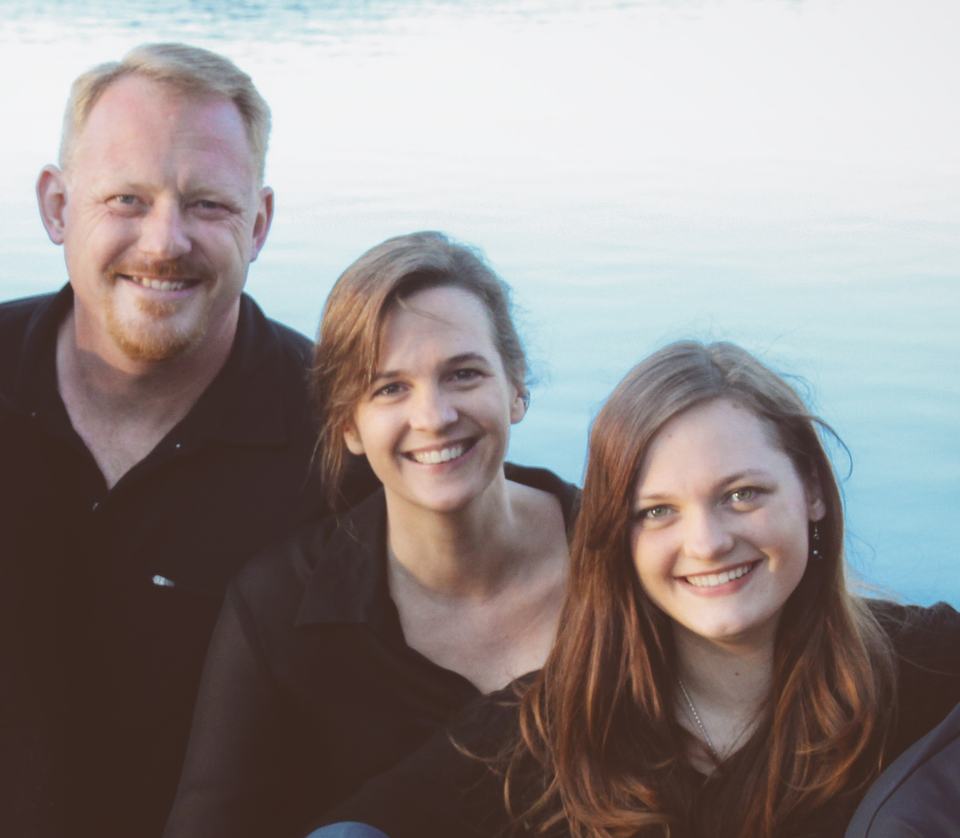 Jennifer Birkenes (center), Erik's wife, is the CFO of One Way Plumbing. She is in charge of all accounts receivable, accounts payable, and all admin responsibilities. In addition to running the office for their family business, she has successfully raised and home schooled their 4 children. Three have already graduated and the youngest is still in high school.
Erika Birkenes (right) is both creative and good at organization. She has a sharp mind for keeping things running smoothly, which made her perfect as Erik's scheduler when she worked for the family business in 2013 and '14. She is now pursuing degrees in both art and business, and she is also in charge of maintaining One Way Plumbing's social media and website design.
Licensed & Insured • Satisfaction Guaranteed